Day Thircondteen of Quarantine and I haven't taken up a new hobby
Some of my friends have taken up new hobbies or are learning new skills during the lockdown. Not me! Well, not yet anyhow. I'll maybe hunt out some of my old craft projects and see if I finish them, once I've finished this WIP. On the last lap now, but it's a tight few passages to get right.
I also have confirmation that the audiobook for Collared, narrated by Greg Trembley, will be out on May 28, 2020. So keep an eye out! I'll remind you all once it is live!
---
Look at my pupper! The Writing Staffie gets bigger by the day, he hardly looks like a bean at all any more. He got his first bath today because he digs and got filthy. Now he's all shiny and white and smells like orange puppy shampoo.
tamoorewrites
---
Recommendation of the Week
OK, going to go a little off brand this week, but bear with me! I've been hitting this book hard the last few weeks to deal with Quarantine dinners. I am a notoriously bad at organised shopping, so not being able to nip down to Tesco's for bits and pieces has thrown me a lot. But Pinch of Nom has really helped me organise everything and plan a menu that is tasty, filling, and very achievable for a mediocre cook.
It is theoretically meant for slimming, but I mostly like it because the recipes are simple, not to complicated, and the local takeaway options aren't great so I have nommed some of the fakeaways (can recommend the Pepsi-Max Sweet and Sour Chicken! I made it for Rhys Ford last year and she said it was good! It probably wasn't a lie :D).
Slimming food has never tasted so good; the must-have first cookbook from the UK's most visited food blog.

Sharing delicious home-style recipes with a hugely engaged online community, pinchofnom.com has helped millions of people to cook well and lose weight. The Pinch of Nom cookbook can help novice and experienced home-cooks enjoy exciting, flavourful and satisfying meals. Accessible to everyone by not including diet points, all of these recipes are compatible with the principles of the UK's most popular diet programmes.

There are 100 incredible recipes in the book, 33 of which are vegetarian. Each recipe has been tried and tested by twenty Pinch of Nom community members to ensure it is healthy, full of flavour and incredibly easy to make. Whether it s Cumberland Pie, Mediterranean Chicken Orzo, Mexican Chilli Beef or Chicken Balti, this food is so good you ll never guess the calorie count. This book does not include values from mainstream diet programmes as these are everchanging. Instead the recipes are labelled with helpful icons to guide you towards the ones that suit you best whether you re looking for something veggie, fancy a fakeaway, want to feed a family of four or have limited time to spare.

Kate Allinson and Kay Featherstone owned a restaurant together in The Wirral, where Kate was head chef. Together they created the Pinch of Nom blog with the aim of teaching people how to cook. They began sharing healthy, slimming recipes and today Pinch of Nom is the UK's most visited food blog with an active and engaged online community of over 1.5 million followers.

Showing that dieting should never be a barrier to good food, Pinch of Nom is the go-to home cookbook for mouthwatering meals that tick all the boxes.
You can also find a lot of recipes on here at the Pinch of Nom website.
---
Sure, astrophysics is hard but have you ever had someone say your mobile number back to you in a different rythmn and then ask if it's right? Impossible.
---
Deal of the Day
There's 10% off storewide at Dreamspinner. So if you want to check out my latest release Prodigal then there you go! And you know, there's some other writers if you wanna look at them ;)
---
This is so cool!
iamlaurael
---
Must Read of the Week
I loved the Rats of NIMH as a kid. It was the first book that broke my heart but kept me coming back for rereads (The Animals of Farthing Wood did NOT get that. My god, those were harsh books for children.)
Dr. John Bumpass Calhoun spent the '60s and '70s playing god to thousands of rodents.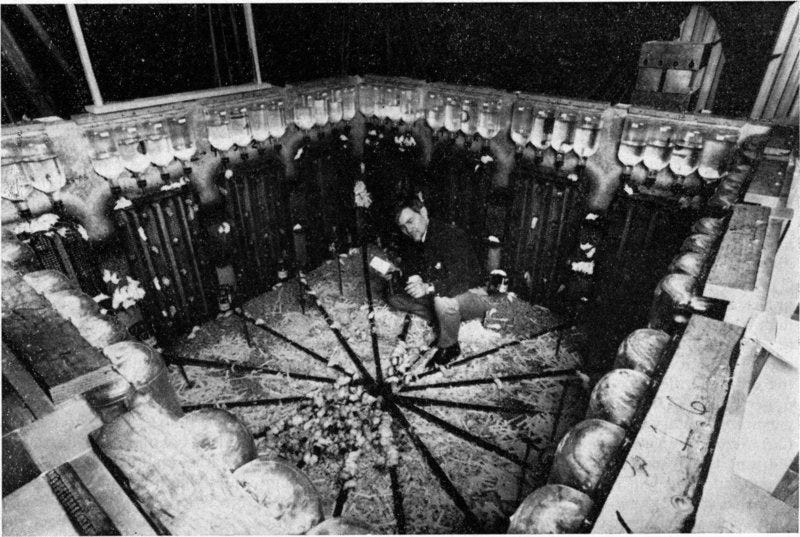 On July 9th, 1968, eight white mice were placed into a strange box at the National Institute of Health in Bethesda, Maryland. Maybe "box" isn't the right word for it; the space was more like a room, known as Universe 25, about the size of a small storage unit. The mice themselves were bright and healthy, hand-picked from the institute's breeding stock. They were given the run of the place, which had everything they might need: food, water, climate control, hundreds of nesting boxes to choose from, and a lush floor of shredded paper and ground corn cob.
---
I use Diet Coke because Pepsi Max is *retch*. You can also use Diet Coke Mandarin Orange, which makes it a sorta Kung Pao fakeaway.
---
---
I also made Potato Bread. It was very good! Very nice in a fry.