State of the TAM - 12 Aug
Dead Man Stalking coming soon!
What's Up?
It's going to be a light newsletter week. I love you guys, but my friend Penny is visiting for the week and we're knackered! So far we have been to a seafood festival, hit up the local tourist attractions (Scrabo, and the duck pond), and gone shopping. We're going to head down the Pennisula today to Winterfell.
edited to add - made it back in time to add an album of today's photos from Winterfell (well, and Castle Ward:D)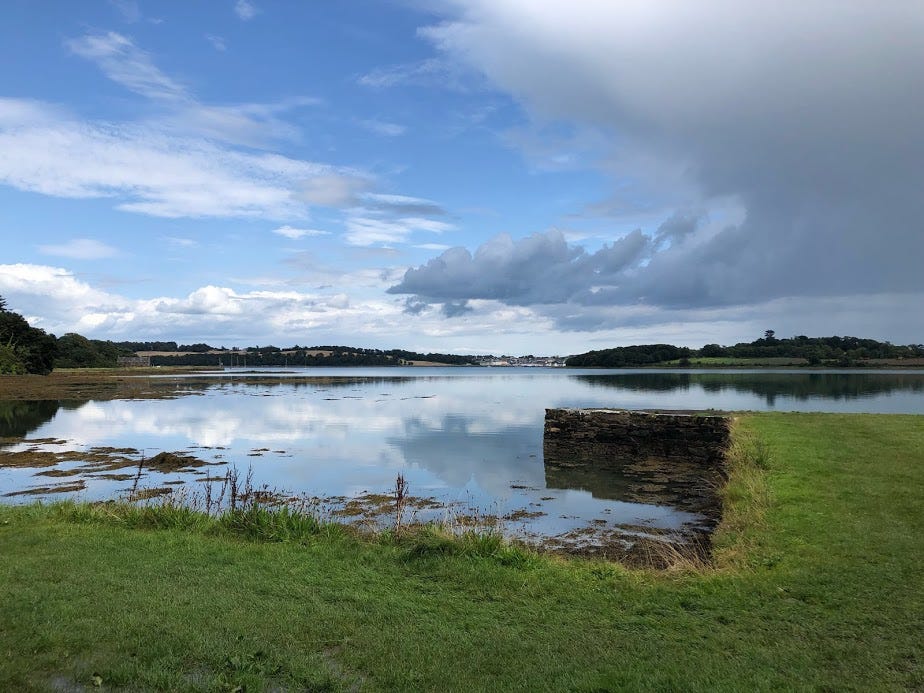 I was going to do my monthly Lovebytes article about Portavogie, but I couldn't think of a way to spin it so it was a passingly insightful article about writing and not just me rambling about clams. Instead I wrote about how to find your real competition as a writer.
It is also the very cool, and very talented, Jenn Moffatt's birthday. So happy birthday, Jenn! Love you loads. That is also very much how I would ate cake if I still could!
---
Check out Dead Man Stalking by TA Moore (me!), the first book in the urban fantasy Blood and Bone series. It will be out September 10 from Dreamspinner Press! You can pre-order now! The Blog Tour starts 5 September!
---
---
Book Rec of the Week
I haven't forgotten that I put this book up before, but Andi Lee is one of my oldest friends and her first novel is out of Tuesday. So check out her blog tour for prizes and insider rat info, and then take a gander at the book itself.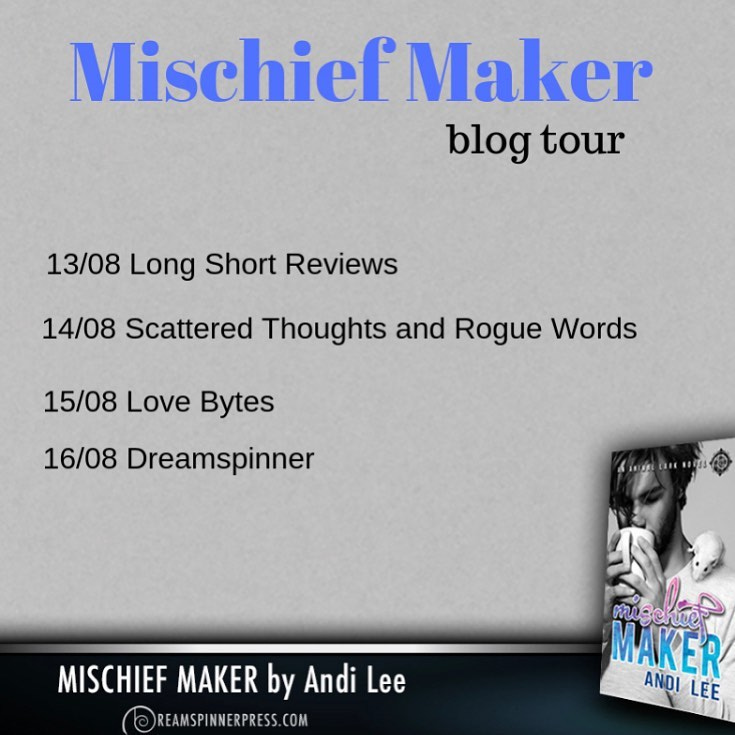 Mischief Maker by Andi Lee
An Animal Lark Novel

What to expect when your pet rat is expecting, or how to fall in love at a pet show.

Jamie Hewett rescues and breeds prize-winning fancy rats. While he's surrounded by supportive, animal-loving friends, his ex-boyfriend has never been one of them. One embarrassing breakup later, he definitely isn't looking for love again, but perhaps a rebound relationship might ease his broken heart.

Liam Donnelly's quirky dating life is the subject of a popular vlog, and his viewers have interesting ideas on where he might find romance. When they suggest he take Mabel, his new rat, to a pet show, he's up for the adventure.

Although they can't deny their growing interest in each other, neither Jamie nor Liam believes in love at first sight. They've both had bad luck with men, and Jamie isn't pleased that Liam makes a living as a serial dater. On top of that, others are conspiring to keep them apart, and Jamie is left holding the baby—or twenty-plus babies—when their fur children have no trouble making a connection. Will a YouTube ukulele serenade convince Liam that Jamie's love for him—and their unborn rat children—is for real?
---
This is so cute I might die, just because I have reached peak cuteness IN MY LIFE.
---
Deal of the Week
Sale ends August 12, 2019 at 11:59 PM ET
Dave is enjoying his junior year at a big New England university, even if none of his relationships have been especially satisfying. He plans to hang around with his best friend Joe and focus on his studies until he graduates, and then he'll figure out the rest.
Meeting Noel changes his plans.
Noel is strikingly beautiful and unlike anyone Dave knows. Something about Noel draws Dave to him—an attraction Dave doesn't feel ready to label. And even if he was, why would Noel be interested in Dave? And what about Joe? He hates Noel and everything he represents, and he might hate Dave if he finds out about Dave's secret desires. So Dave will have to keep those feelings hidden—along with his relationship with Noel.
But Noel has fought too hard for his identity to be Dave's dirty secret. Will Dave tell the truth and risk the life he's always known… or live a lie and risk losing the love of his life?
---
Must Read of the Week
This is a fascinating article about how language shapes our perception of the world. It is something I used to talk to my old boss about quite a lot (along with exactly WHAT treasure had been lost in the sleech under Belfast). I think of us tend to think that everyone sees the world the same way we do, that there is a bedrock objective truth that we can all make out. Only sometimes it's not so simple. I'm very slightly colourblind, it's only at the ends of the spectrums, but when I found out it was quite discombobulating to discover you actually lived in a much pinker world than you realised.
Anyhow, check this out.
Consider the case of the "Russian blues." While English has a single word for blue, Russian has two words, goluboy for light blue and siniy for dark blue. These are considered "basic level" terms, like green and purple, since no adjective is needed to distinguish them. Lera Boroditsky and her colleagues displayed two shades of blue on a computer screen and asked Russian speakers to determine, as quickly as possible, whether the two blue colors were different from each other or the same as each other. The fastest discriminations were when the displayed colors were goluboy and siniy, rather than two shades of goluboy or two shades of siniy. The reaction time advantage for lexically distinct blue colors was strongest when the blue hues were perceptually similar.
---
What?
WHAAAAAAAT?!?! How has Rhys Ford not told me of….THE VIETNAMESE DRAGON CHICKEN?
Also, this is cool and all? But dude, this chicken is 3/4 of the way to a dinosaur. It seems unwise. Are we watching them carefully?
---
Useless Site of the Week
Go visit the Tiny Tuba.
---
Poetry of the Week