What's Up?
This week I am writing, working on the Sekrit Project of Sekritness, and buying Christmas presents for friends and family. I also need to decide if I want to make a GF cake (I don't, not really) or just buy some GF buns (I do!). I will be making GF sausage rolls, since I refuse to have Christmas without sausage rolls, and GF stuffing.
My stuffing is DELICIOUS.
Next week I have a couple of meetings up in Belfast. Meetings that I will also use as an excuse to sneak off and roam around the Christmas Market for a bit. Hot chocolate and special fruity nougat sweets for the win!
In other news my dear friend, and one of the Five, Jenn Moffatt's novella Christmas Ghosts is in the Dreamspinner's 2019 Advent Calendar. You should definitely check it out!
Dealing with the unexpected loss of his mother isn't how carpenter Steve Browning planned to spend his Christmas. Hoping her costume jewelry can bring some happiness to others, he takes it to the local community theater, where he runs into his first love, Troy Baxter.

Troy's trying to help his sister put on a gender-fluid version of A Christmas Carol, but no one on the cast or crew knows which end of a hammer to hold let alone use a power tool. Then a face from the past brings a present-day miracle… one that could lead to the happy future they both thought they gave up back in high school.

A story from the Dreamspinner Press 2019 Advent Calendar "Homemade for the Holidays."
---
Me with sausage rolls :D
---
Book Rec of the Week
Spend Christmas with a liar, his boyfriend (sorta), and the thugs that want to kill them. What? It's set in December, even if there's not much festive spirit :D.
I have to admit that Jacob, untrustworthy little sod that he is, is one of my favourite characters. He doesn't deserve it, at all mind you!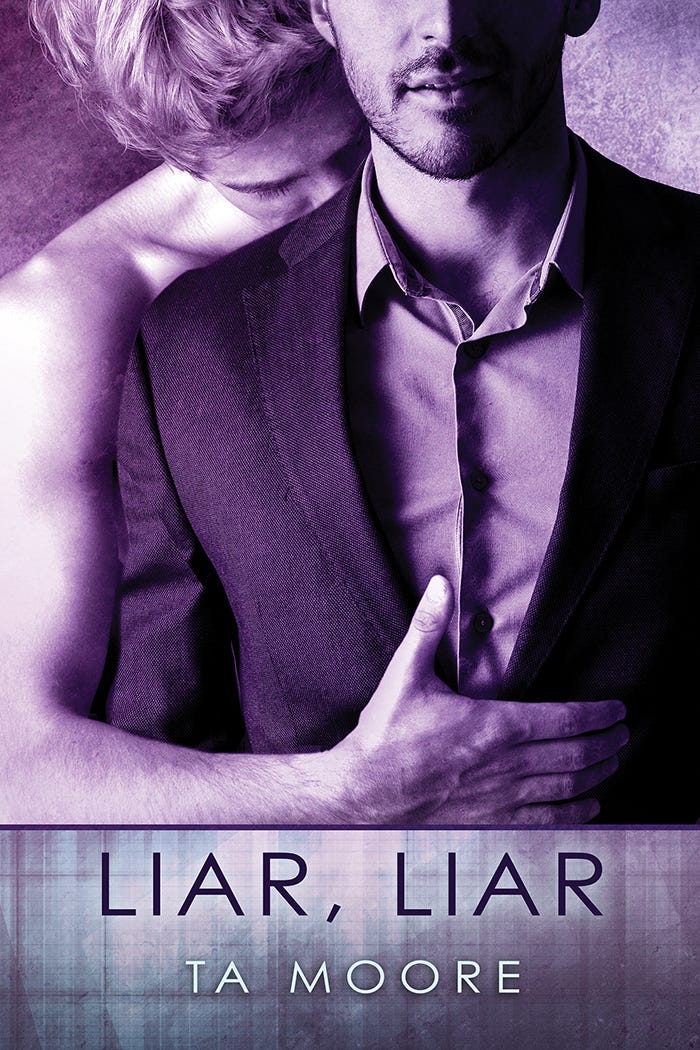 Just another day at the office.
For some people that means spreadsheets, and for others it's stitching endless hems. For Jacob Archer a day at the office is stealing proprietary information from a bioengineering firm for a paranoid software billionaire. He's a liar and a thief, parlaying a glib tongue and a facile conscience into a lucrative career. He just has one rule—never get involved with a mark.
Well, had one rule. To be fair, though, Simon Ramsey is dark, dangerous, and has shoulders like a Greek statue. Besides, it's not as though Jacob's even really stealing from Simon… just his boss and his brother-in-law. Simon didn't buy that excuse either after he caught Jacob breaking into the company's computer network.
That would have been that—one messy breakup, one ticket to Bali booked—but it turns out that the stolen information is worth more than Jacob thought. With his life—and his ribs—threatened, Jacob needs Simon to help him out. Or maybe he just needs Simon.
Cover Artist: Anne Cain
---
I love this ad so much!
---
Deal of the Week
Get The Lonely War by Alan Chin ebook for $1.75 from Dreamspinner Press. Sale ends December 2, 2019 at 11:59 PM ET.
The realities of war are brutal for any man, but for a Buddhist like Andrew Waters, they're unthinkable. And reconciling his serene nature with the savagery of World War II isn't the only challenge Andrew faces. First, he must overcome the deep prejudice his half-Chinese ancestry evokes from his shipmates, a feat he manages by providing them with the best meals any destroyer crew ever had. Then he falls in love with his superior officer, and the two men struggle to satisfy their growing passion within the confines of the military code of conduct. In a distracted moment, he reveals his sexuality to the crew, and his effort to serve his country seems doomed.

When the ship is destroyed, Andrew and the crew are interned in Changi, a notorious Japanese POW camp. In order to save the life of the man he loves, Andrew agrees to become the commandant's whore. He uses his influence with the commandant to help his crew survive the hideous conditions, but will they understand his sacrifice or condemn him as a traitor?
---
I thought this was Death, with his scythe, wooing a soon to be dead girl at first glance. It is still very pretty!
---
Must Read of the Week
This is a very important article, particularly at this time of year.
People often joke that bacon makes everything better. I tend to agree. I use it a lot as a flavoring agent in recipes — a slice or two to infuse a pot of dried beans with porky richness, for example. But on #treatyoself days, I'll cook up a mess of bacon as a more substantial component to a dish, or as a standalone food. This is the bacon to pile onto burgers or BLTs, or to enjoy alongside pancakes or waffles, dragging the strips through syrup or runny egg yolks.

Yet I've never had a consistent, go-to method for cooking that bacon. I've cooked it in a skillet and in the oven, and I've resorted to the microwave when I was in a hurry. I've read about air fryer and sous vide methods I'd like to try, as well as other hacks for easier cleanup or better texture.

To find which method or methods work best, I tested eight that are touted by trusted website sources and compared the results side-by-side. My house smelled amazing, by the way, and my sons and husband were delighted to help me taste test.
---
I actually love this Batman :D