Ok. So there's other stuff I could write about, but none of it is as cool as the fact that Jax and I KICKED ASS at puppy obedience last night. He came to heel. He lay down. He came between my legs and lay down. He walked nice on the lead. The only thing he KINDA flaked out on was walking up to other dogs, being chill, and then walking away again.
But, to be fair, I have never been chill when faced with a puppy so why should he be? Right? Exactly.
He is the best of dogs! Of course, all dogs are the best of dogs. So there we go.
I have also spent the last two days with a carpenter in the house hanging new doors. Plus side, they look awesome even though I still need to paint them. Minus? Oh wow, my house is crooked. I swear there isn't a straight lintel to be found in here. The carpenter was planing like a good one to get them in place.
All done now though. Thankfully. One thing about post-Quarantine semi-isolation is I have had to time to identify all the weird wee jobs that need doing around the house. Some of them I ever got around to doing something about!
Blog tour announcement for Bad, Dad, and Dangerous anthology will be coming soon :D
---
Ugh, I hate this respectability policing of people. For years people in authority have tried to drown out people with viable concerns by primming up their mouths at their 'tone'. Now they clutch their silk neckties because a woman once, in a discussion about the body part, said pussy. (And trust me, politicians over here are just as bad.)
---
Recommendation of the Week
It's a little known fact that I was there when this collaboration took its first shaky, baby step last year. Well, I veered by when they were talking once and ribbed Poe in passing about the fact she believes in jackalopes. Still counts!
Anyhow, punks (Poe is one!), mystery (they're both good at that), and New York (where there are few iguanas). Who can turn this down? Check out A Friend in the Dark by C.S. Poe and Gregory Ashe. It has just gone live today with all online vendors.
It's live! A FRIEND IN THE DARK (An Auden & O'Callaghan Mystery) is available with all online vendors:
books2read.com/AFriendintheDa…
Book 1 in an all-new mystery series, by myself and
@tekhnemakre
---
Too cute!
As we count down to 36 hours left, a few new original painting tiers were just released, along with one last custom bird pin reward!
kickstarter.com/projects/foxfe…
If there's a species you'd love to see, now is your chance to nab it & get a pin made specially for you!
#birdtwitter
---
Recommendation of the Week
Yes! Two this week! Because both authors are great and put up with me jigging around excitedly at Cons.
The lovely K.C. Wells has a sweet new romance that is out this Thursday! Pre-order now.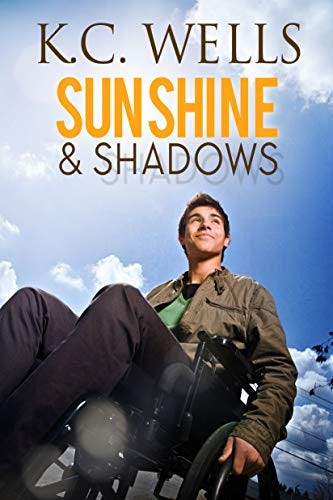 From kids to adults.
From BFFs to lovers.
Except life is never that
---
---
Must Read of the Week
The Doorway Effect is fascinating. I mean we imagine our consciousness to be this transcendent thing, if we imagine far enough we get to things like telepathy and telekinesis. Yet we can still completely flake out because we…walked through a door.
Forgetting why you entered a room is called the "Doorway Effect", and it may reveal as much about the strengths of human memory, as it does the weaknesses, says psychologist Tom Stafford.

We've all done it. Run upstairs to get your keys, but forget that it is them you're looking for once you get to the bedroom. Open the fridge door and reach for the middle shelf only to realise that we can't remember why we opened the fridge in the first place. Or wait for a moment to interrupt a friend to find that the burning issue that made us want to interrupt has now vanished from our minds just as we come to speak: "What did I want to say again?" we ask a confused audience, who all think "how should we know?!"
---
\
---